CLUB DJET – BE PART OF IT
Our members value their health, their wealth, and their lifestyle. They like to feel like they're ahead of the curve. Trail blazers who are forging a new path through life. Time poor, they're looking for someone who can ooze inspiration yet take away all the pain. They don't want the hassle of booking. They don't want to wait in line. They have little time spare, so when they travel, they want it to be simple, easy, effective. Whether for business or pleasure, they want it to be unforgettable for all the right reasons.
Sound like you?
BE PART OF THE MOVEMENT
As a valued member of Club DJet you will have exclusive access to: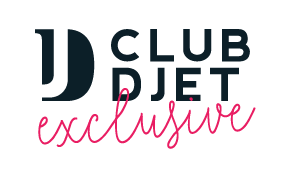 The highest quality 'best life' experiences available on the planet (If it's not awesome, rare, luxurious or out of this world, it simply doesn't make the cut)

Luxury one-off and bespoke events. Unreleased tickets to the hottest shows

Worldwide availability on One Way and Empty Legs

Receive the popular quarterly Club DJets Newsletter
APPLY TODAY
Please submit your application for review by our Membership Team.
Membership availability varies by city. Successful applicants will be contacted via email.